Colby celebrated his 6th Birthday on Wednesday last week. We started off by opening presents.

Colby had a few phone calls from Grandparents and checked out his new Nerf gun.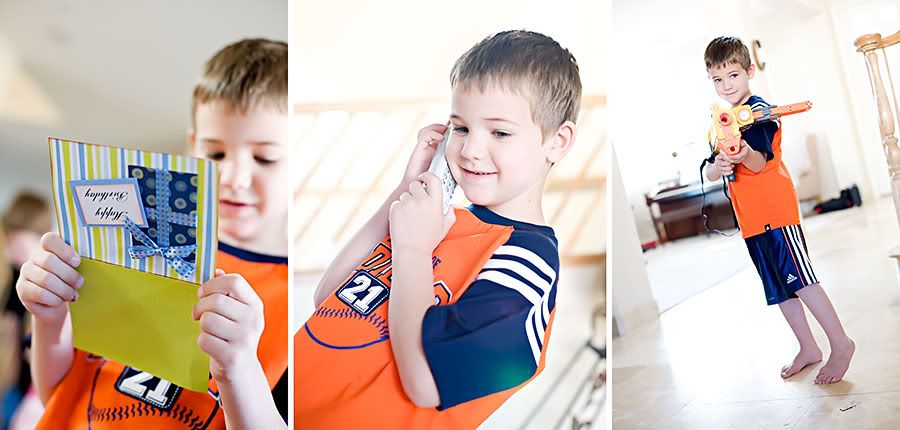 Colby requested cupcakes with batman on them, i couldn't figure out how to put batman on them so I just used chocolate bark and made batman symbols to place on top of the cupcakes. I forgot to get a shot of them before the kids in Colby's class devoured them.




We spent the last 30mins in class with the birthday boy. Bonnie ate a crayon, stole a sea shell and ripped papers off the wall. It reminded me why I don't go to help out in school classes!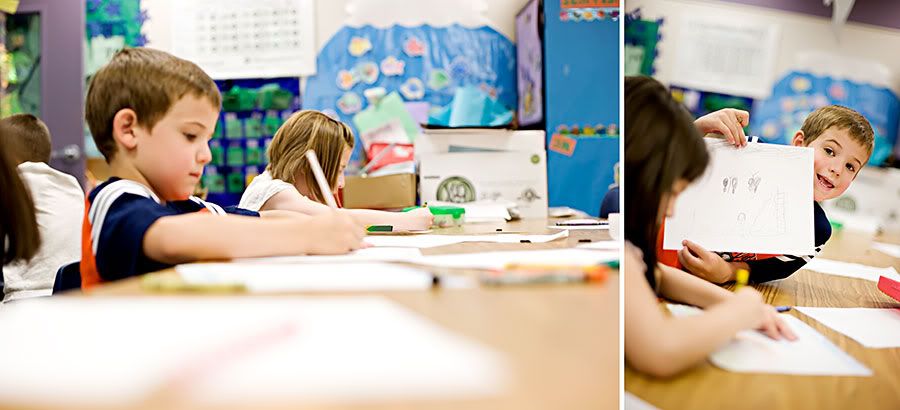 Colby was excited to go to piano on his birthday and he even got an extra 250 points to make it so he could pick what ever he wanted out of the treasure box, he choose a bubble gum egg laying chicken, goofy boy!




Brett had a band concert so we hit Red Robin for an early dinner, milkshakes all around topped off with an ice cream sundae! YUM!!!!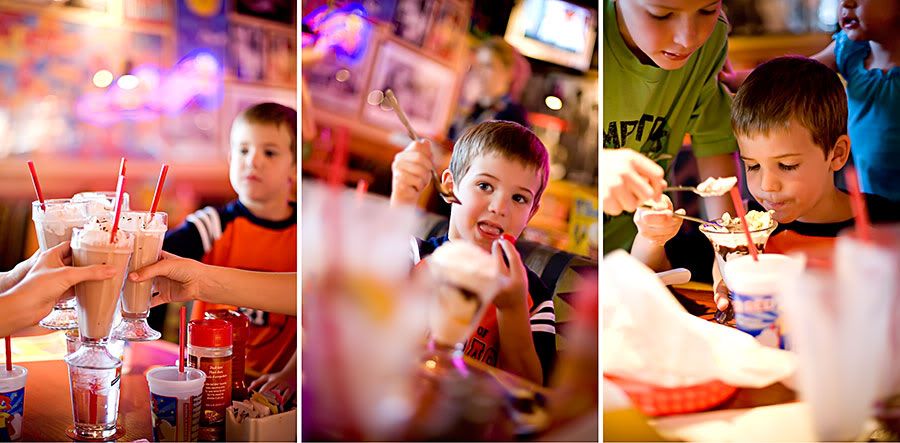 Colby is the sweetest 5 year old there has ever been and makes my job so easy. He is a snuggley sweet smart funny and amazing boy. we are so blessed to have him in our family!