The weather is amazing and now that I am feeling better I can get back to my purpose in hauling all of my electronics through airport security...BLOGGING. As I said in my last post I had big plans for this blog over my vacation in Oregon. Monday night I wanted to take the kids bowling for Family Home Evening but Brett was having no part of it, I think he has issues with other peoples shoes! But I digress. So i pulled out the ol camera and snapped the evening away. The light was so beautiful, as well as my baby girl!! She has become quite the ham for the camera as of late!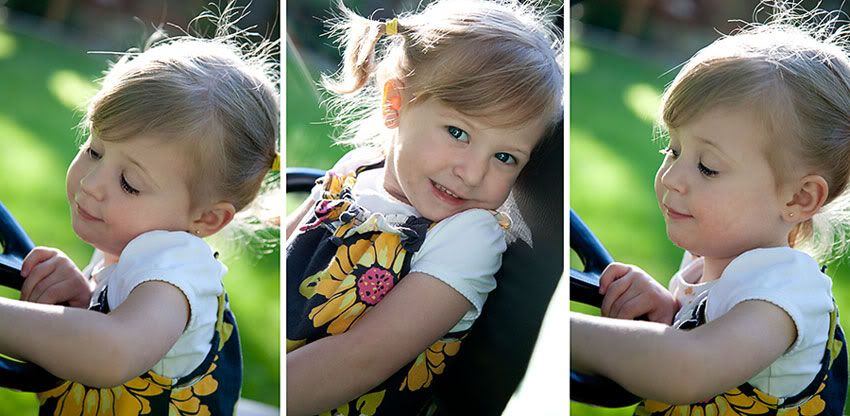 Then I got out the remote and tri pod so we could do a little self portrait fun. It was really fun. My kids now know that their mom is a total dork, as if they didn't already know that!!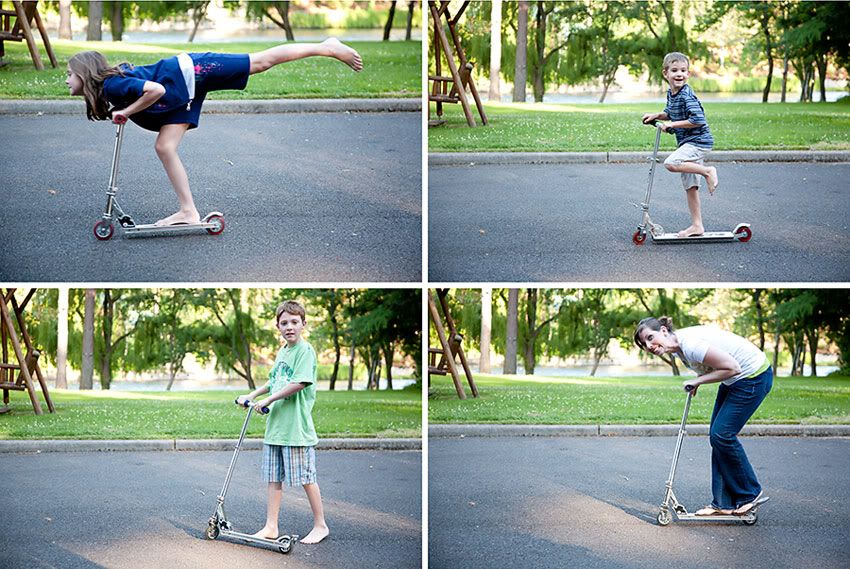 Colby said that it was the funnest family home evening we have ever had. I would agree but we were missing a crucial part of our FAMILY! We miss Terry so much, it has been 10 days...11 more to go. We have been video chatting and that makes the ache a little bit better except I can see how skinny he has gotten with the lack of fattening foods I provide for sustenance!! Anybody want to take in a fattening meal for my hubby PLEASE???