The last time we went to Disneyland was November 2004. So it's been awhile. We wanted to surprise the kids with this trip but Brett being the eavesdropper that he is, he had precariously positioned himself as we were discussing the upcoming trip so he was in on the secret. We wanted to tell them on the way down but Brett blew the secret the. We were a little bummed but it didn't take the sweetness out of their excitement. With the 4 day weekend we (and the rest of las vegas) headed down to Anaheim on Wednesday after the kids got out of school. We stayed walking distance to the park which was nice not to have to pay for parking, not so nice when we had to walk over a mile home with really tired legs and feet!
I debated whether or not to take my big camera into the park or not. I'm glad I did, I just with i had carried it both days! THe second day we hit the California Adventure park and I missed so great photo ops!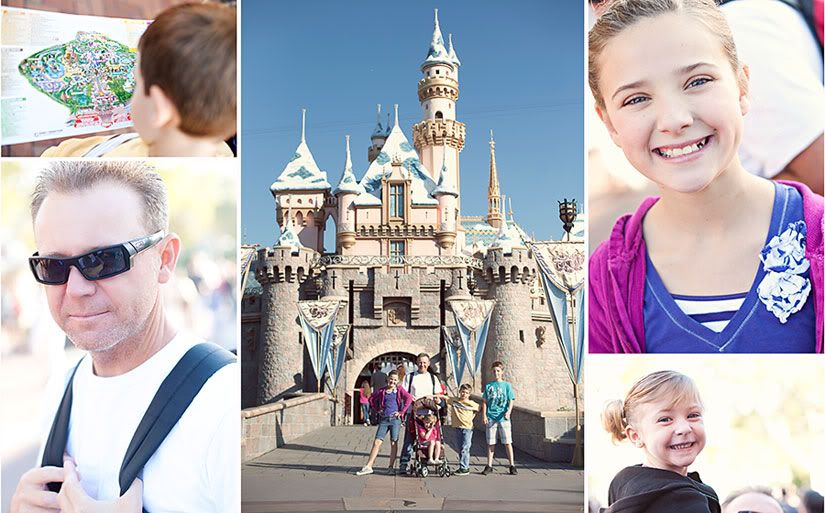 The dumbo ride is always a favorite. Brett was too cool. I will always have fun on any ride that flies me through the air!!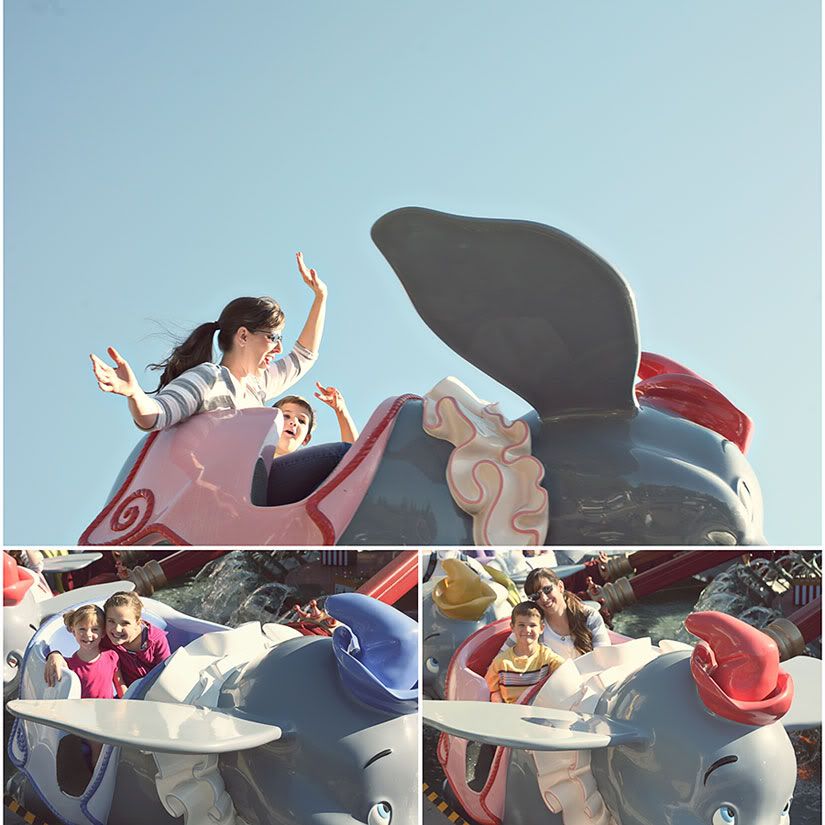 The girls had to ride the carousel.

The teacups is one of my favorites. I love when I catch true emotion and motion in my photos.




Autopia was fun, Brett freaked (like he did on most rides, sometime his anxieties really put a damper on my big plans) as you can see from the photo he did not want to drive by himself but that was just silly. He had fun after we forced him onto the rides, but didn't want to do them again. Bonnie was a trooper and did all the rides she was tall enough for including space mountain, big thunder mountain and splash mountain.



The longest wait we had the whole trip was to see the princesses. Bonnie was so excited but freaked out when it was time to see Cinderella, she thought her hair was weird.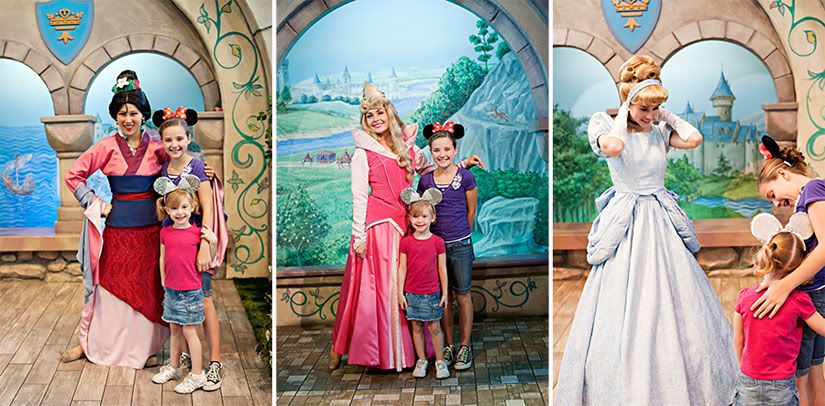 We had so much fun and are already talking about when we go back. I think we are going to start a disney fund for the next time!
Stay tuned for the rest of our trip...