There once was a baby who had a little girl. The baby loved her girl so much and there were lots and lots of kisses.
The baby let the girl dress her....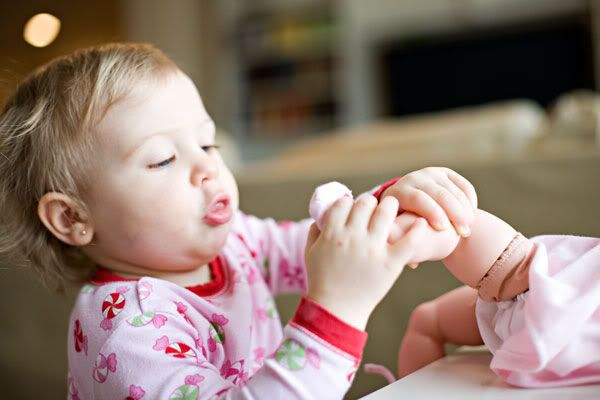 and play pat-a-cake...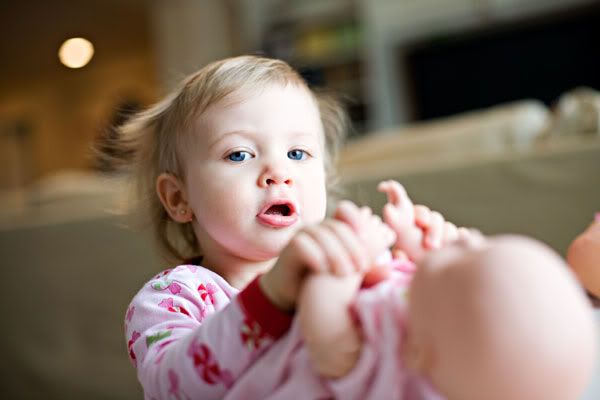 don't forget to roll it and roll it.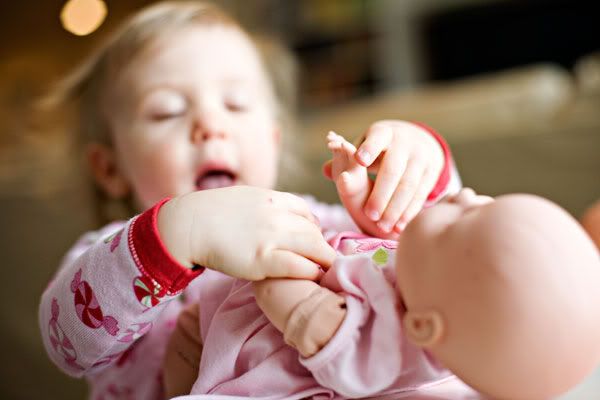 The baby and her girl lived happy in their days together!