You all know how I struggle to be a fun mom, I WANT to be a fun mom by I get in my own way a lot of the time. I knew I was going to be in for with all these kids for a few days on no one here except us for a few days and the WHAT ARE WE GOING TO DO's had already begun when we dropped Terry off at the airport, well I had seen on
Heather's Blog
that she had made these marshmallow structures and I though, "hey, that's looks fun and I might actually get Brett to participate in this type of activity because it is right up his alley" Well it was fun and for an hour or so I was a FUN MOM, until I made them clean up the mess then it all went down the drain!!
It was very serious work as you can see...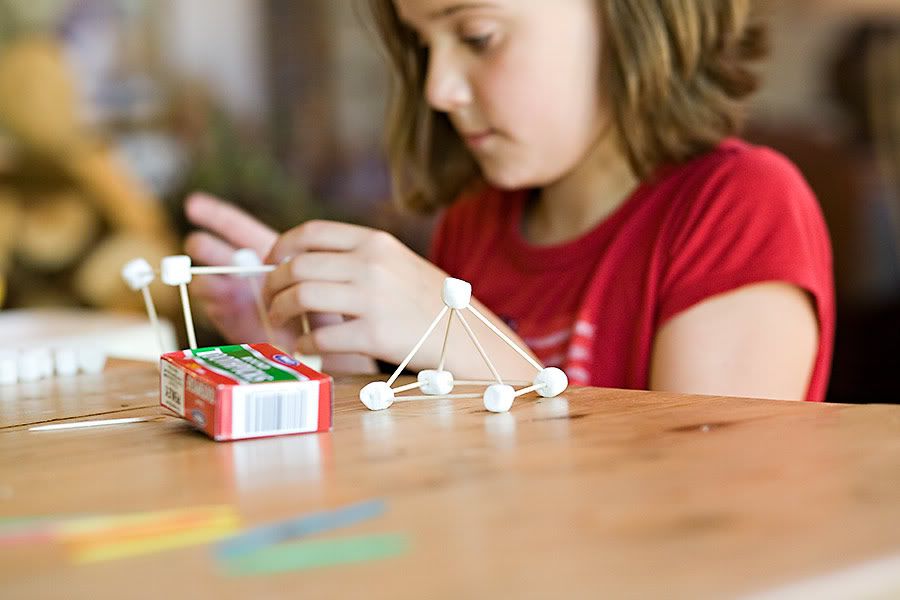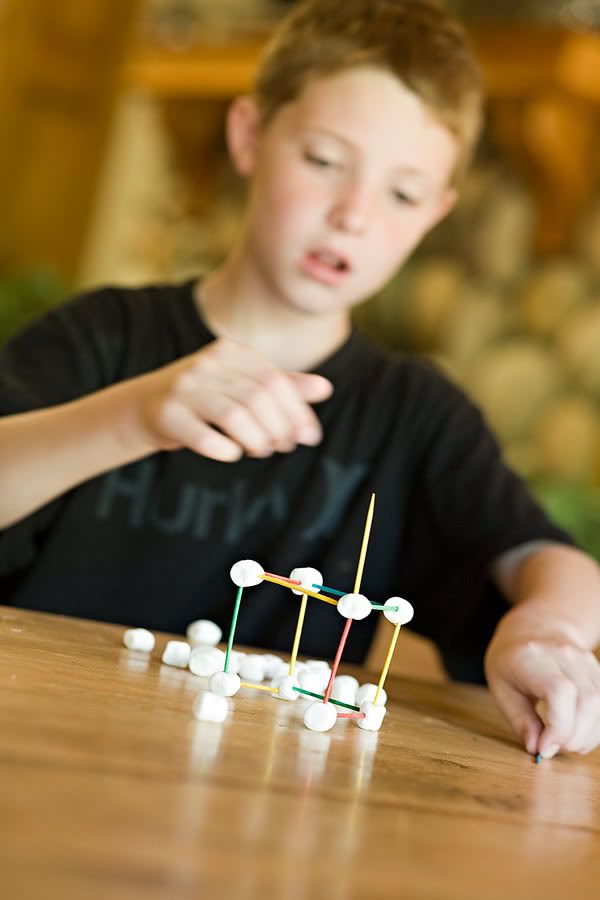 Bonnie like the edible aspect of the project!
I must ssay it was a really fun project, even for me...