In an effort to sugar up 17 little girls I created the cutest (if I do say so myself) dessert table ever!! Pom poms courtesy of Jamie. I created the banner and cupcake toppers in photoshop. The pixie stick scepters are topped with glitter paper and ribbons. And the part I, and my children to a much greater extent, are still enjoying are the Strawberry Malt Whoppers...YUM, and pink to boot!!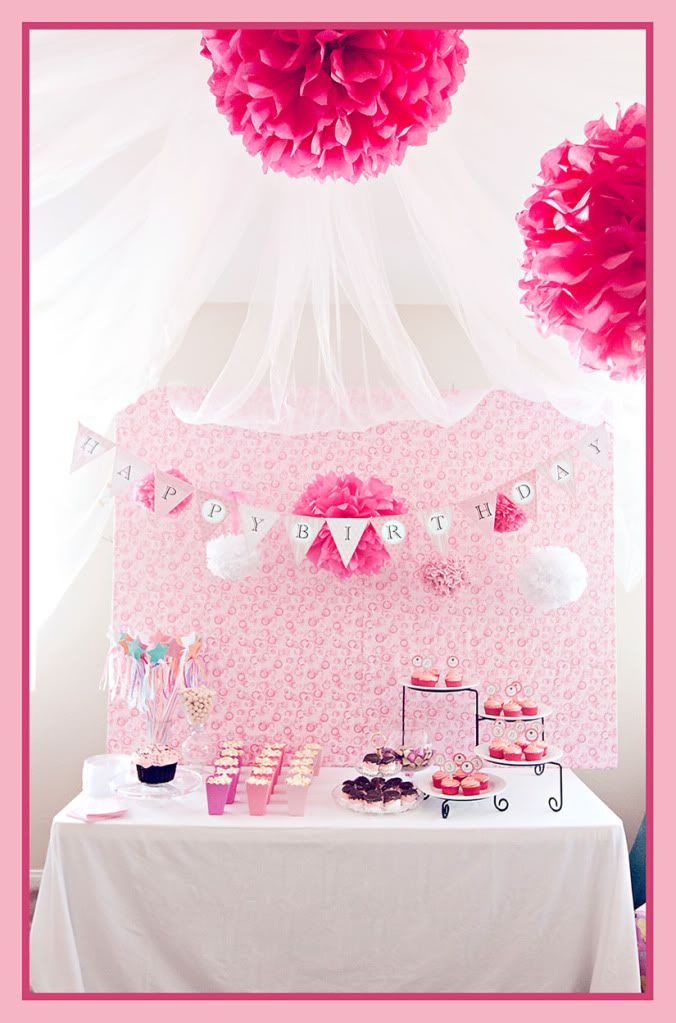 I made the mistake of making about 3 times too much of this yummy stuff, but thankfully my behind was saved by those who took my extras home!!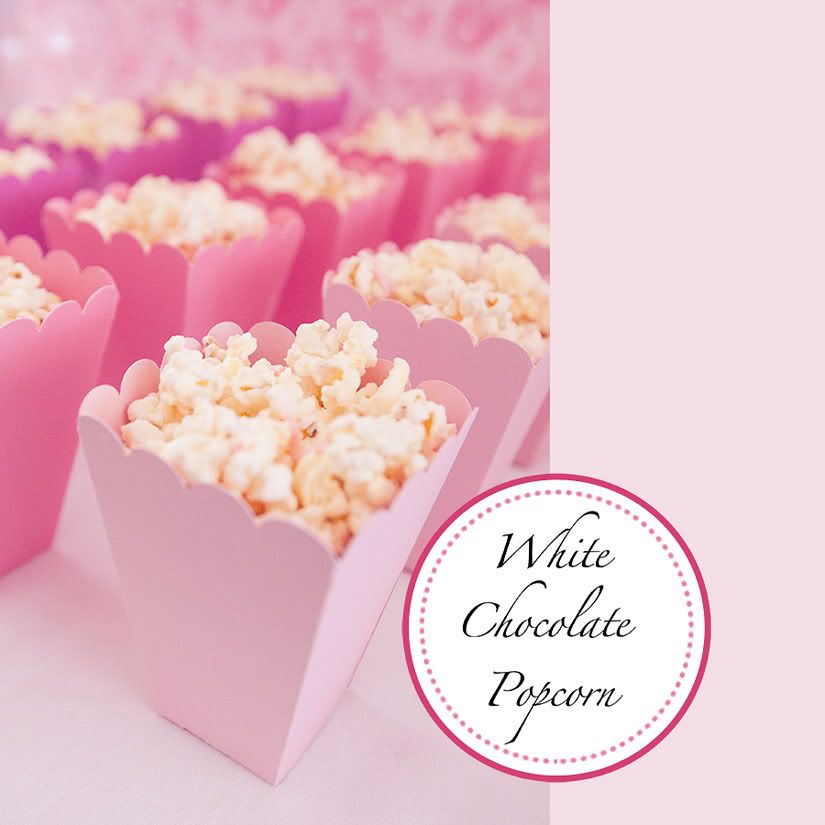 I didn't get to taste the yummy treats but am assured that they were delicious!
The cupcakes were my favorite part of the dessert table but the girls just seemed to like the frosting. I think I threw away 10 cupcakes licked clean of frosting!!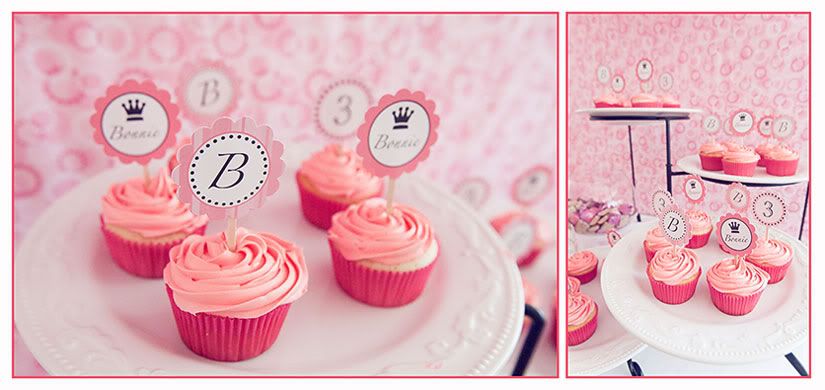 Now that I have hopped you up on virtual sugar you should be rejuvinated to go about the rest of your day!!
Tune in Tomorrow when I feature the Prince-i. As Terry calls them, because the plural of princess is not princesses!