Remember back in February when Sam turned 12? We I put off her party until March and am just now getting around blogging about it. Why do I always feel a step or 4 behind? Well because it was a party year (i only throw parties for 3,5,8,12 and 16 years) I knew it needed to be a big one but having no home of my own I really struggled with what kind of a party to throw. My sweet sister in law who just happens to have an amazing home theater room offered up her home to have the party at. I really procrastinated the planning and preparing for it but it turned out pretty cute none the less! I was just fun bold graphic brightness all night long...add in 14 twelve year old girls and it was one wild night.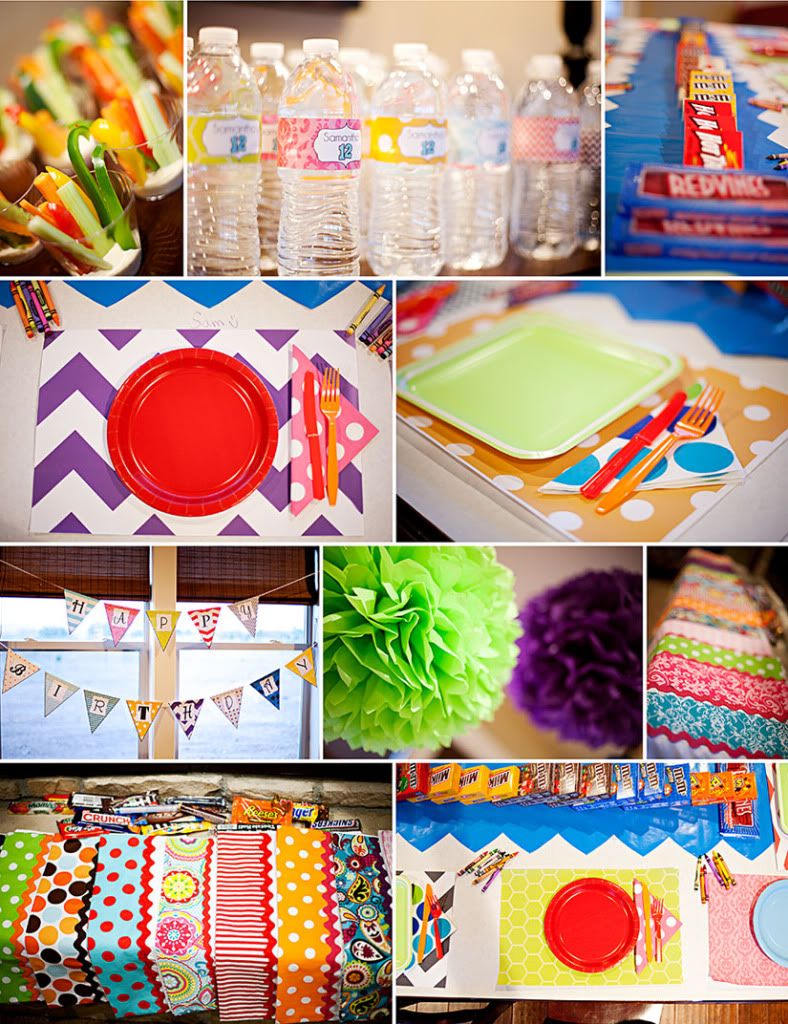 My mother in law helped me sew these custom pillowcases for each of the girls so they would have a cute cozy pillow to snuggle up with during the movie. I called my other sister in law at the last minute feeling the party just needed some oomph, and asked her to make me some pom poms to hang, and she obliged with 12 giant colorful ones that just made the party pop! My favorite things were the veggie cups and the water bottles, they turned out so cute!


After homemade pizza and breadsticks the girls picked out their pillows and candy and headed up stairs to watch the movie. I don't think they even watched the movie at all but whatever!! After the move we had cake and ice cream and played Dance Central on the Kinect. While the girls were up with the movie, we tried out the game and my sister in law showed me she had some amazing moves!!
A big thank you to all who helped (and there were a lot) make this party possible. It was a great success!