Spring! Ahhh spring! Not that we have really crazy cold winters with snow and all that but the minute it starts warming up the kids kick of their shoes and are outside enjoying the nice weather until it's just too dang hot to go outside!! Nothing says spring quite like an evening swing with a cousin!
These 2 little rug-rats are peas in a pod and partners in crime. They either love each other or hate each other. They both run so hot and cold it can be quite a volatile when they get together. But when the stars align just right then the heavens open and all is right in the world!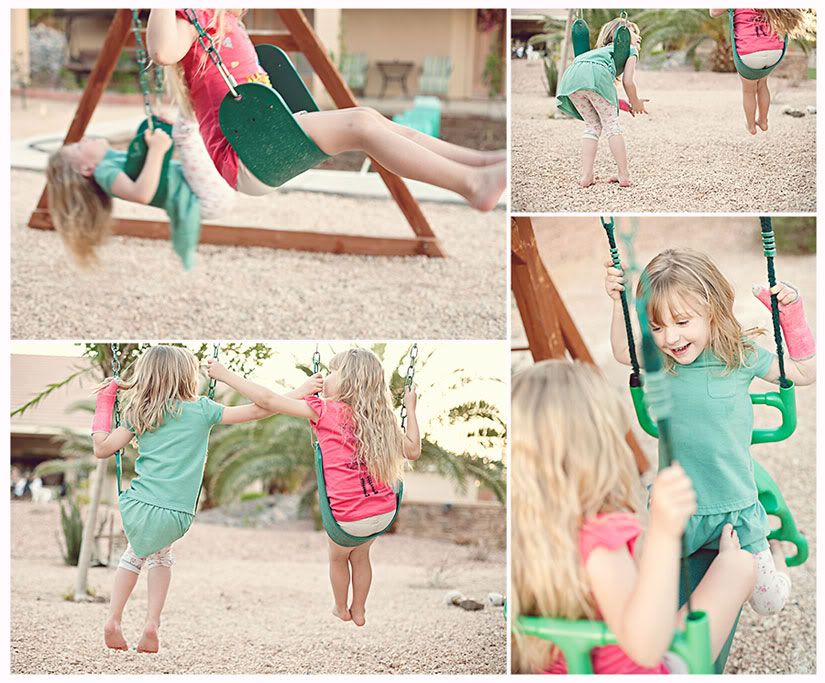 Check out all my liked girls and how they interpreted the this weeks theme!