I keep hearing this song in my head every time I see this amazing woman show how she is reclaiming her life. My mom and I went up to visit last Thursday and we brought her back with us so we could surprise her with he house put back together. Patti, Sheri and their girls worked crazy hard to make Gram's house a home again. We had a really fun day exploring all the fun things that they did to the house.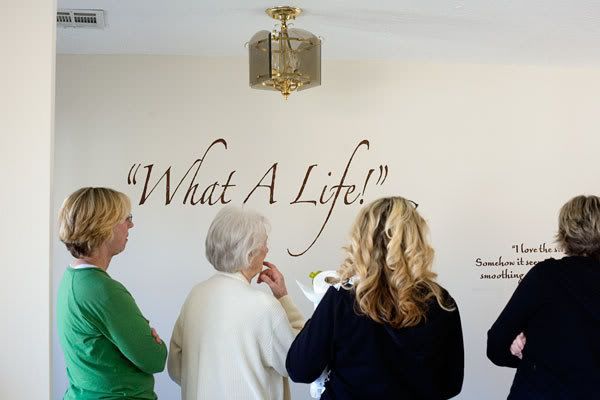 Patti and Lisa did these painted quotes on the wall that they found in Grammy and Gramp's journals. I didn't get a picture of Gram's quote but I will. This wall will be filled with pictures when it's done. Gram was overtaken with emotion when she saw the house. We had luch and them came back to the house, Patti turned on one of Gramp's old records. I cried when I saw a happy woman dancing around the kitchen. I have memories of her and Gramps dancing in front of the big windows at The Reef to that music. I asked her who she was dancing with she smiled and said "Hal." She hasn't danced in so many years and it is so amazing to see her return to us.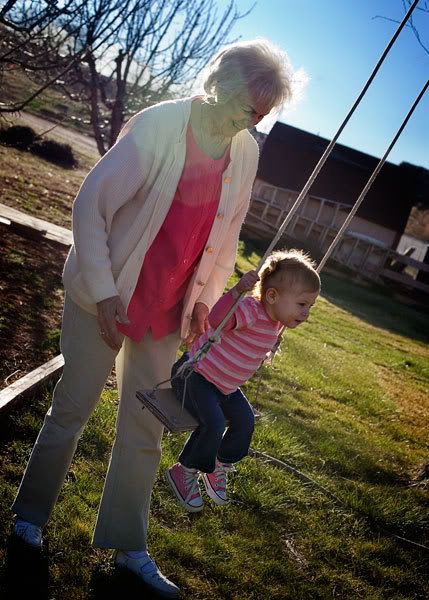 I couldn't find Bonnie but when I looked out the kitchen window this is what I saw. The Bonnie's having a wonderful time!