14.
WOW!
I can't believe I have been the mom of this amazing kid for 14 years.
He cleaned the trailer for me yesterday...just because!
How did I get so lucky?
All Brett wanted for his birthday was a smart phone. He has had a cell phone for 2 and a half years but he never carries it and we could never get ahold of him on it. We figured if we went ahead and got him an iPhone we might actually be able to get ahold of him on it. He would have never asked for an iPhone because he knows how dang expensive they are so we wanted to surprise him with it. So for his birthday gifts I went to the store and bought a bunch of his favorite junk food and wrapped them individually. I took the actual bacon (his new favorite food, who knew I had a hipster for a son?) out of the package and placed the phone in it. He went along unwrapping his gifts and got to the bacon, he was most excited about the bacon, but then moved on to the next gift. We secretly called the phone so the box of bacon began to ring. He opened it up and was blown away. His grades are suffering and everyone is fighting over playing with it, but hey, I have a very satisfied birthday boy!!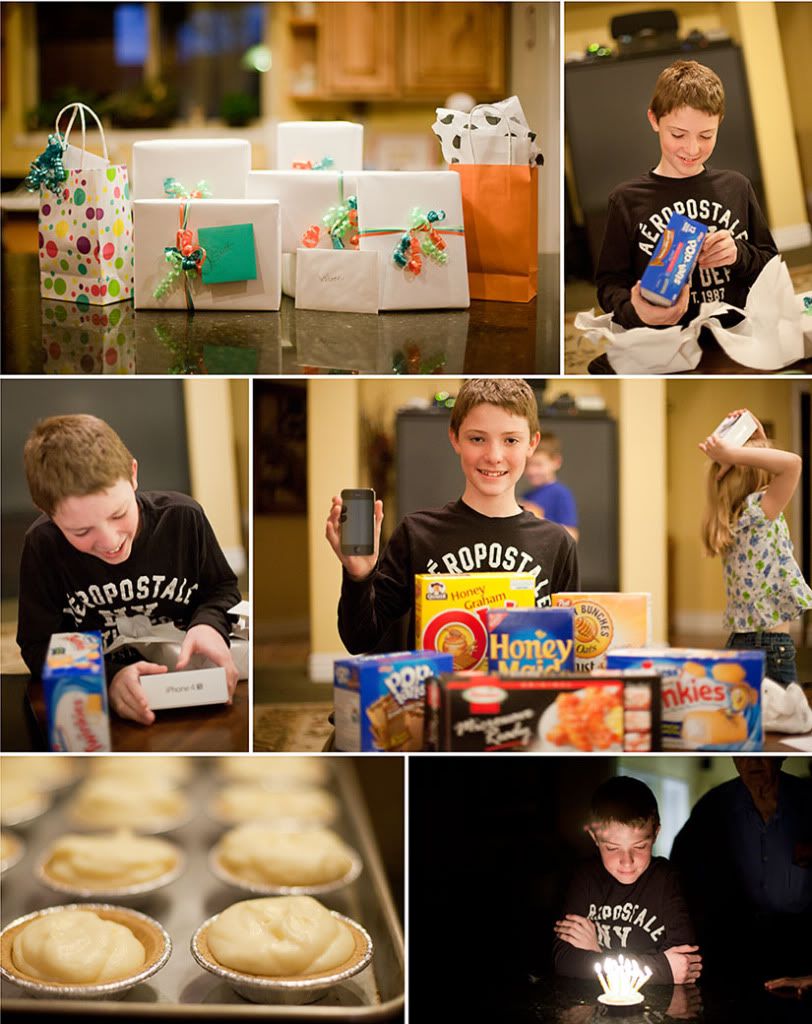 As with last years tradition, Brett requested mini cheesecakes. Seriously the easiest birthday cake you can make, thanks to JELLO! Add milk stir and pour!! It took some doing but I managed to get all 14 candles into that tiny little cheesecake!!
Happy Birthday boy! I ♥ you!!!