Those of you who already read my blog will know that I second shot a wedding in St. George this weekend. I was lucky enough to be working for the amazingly talented
Melissa Jill
who is based in Phoenix. It was such a delightful day, aside from the heat! It did get pretty high in the degrees there toward the time of the ceremony. The wedding and the reception were held that the Entrada at Snow Canyon. It was an absolutely gorgeous venue. Look at that view!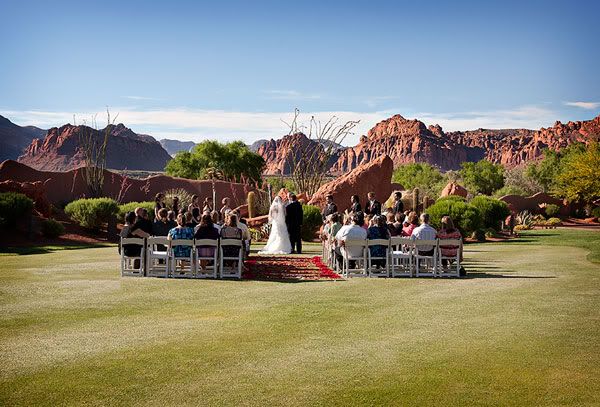 Some of the "details"





The bride and groom we such a darling couple. I asked them both several times throughout the day if they were nervous and neither on said they were. I believe that is a sign of true and everlasting love!!!




I so enjoyed shooting this wedding and it gave me a little taste of the business, although I'm not sure if I want to throw my hat in to the ring and do this on my own just yet!!