**Caution**
Ridiculously long post ahead!
For Memorial day this year we had made a plan to drive down to California to do some shopping to get some furniture for our new house (we've moved in case you didn't know!!) since we sold everything we owned when we moved out to Logandale. When I mentioned our plans to Shannon (my sister in law) she asked if they could tag along. As we looked at planning our trip she suggested we look into staying in a beach house if we could do it cheaply. Well she found a real gem in the quaint town of San Clemente. I wish I had spent more time taking photos of the house. It really was amazing, from the gorgeous landscaping to the waterfall hot tub in the back.
We pretty much just hung at the beach because it was a 2 minute walk from the house. The house was fully stocked from chairs to sand toys, all the way down to beach towels. The first day was just lovely and warm. Everybody got totally sunburned. That tricky beach keeps you cool with the breeze so you don't realize that you are getting burned!
The next morning Terry and I took our beach cruisers down to the pier and had some hot chocolate. It was just delightful. I am really wanting to go back. (especially after the day i had today!)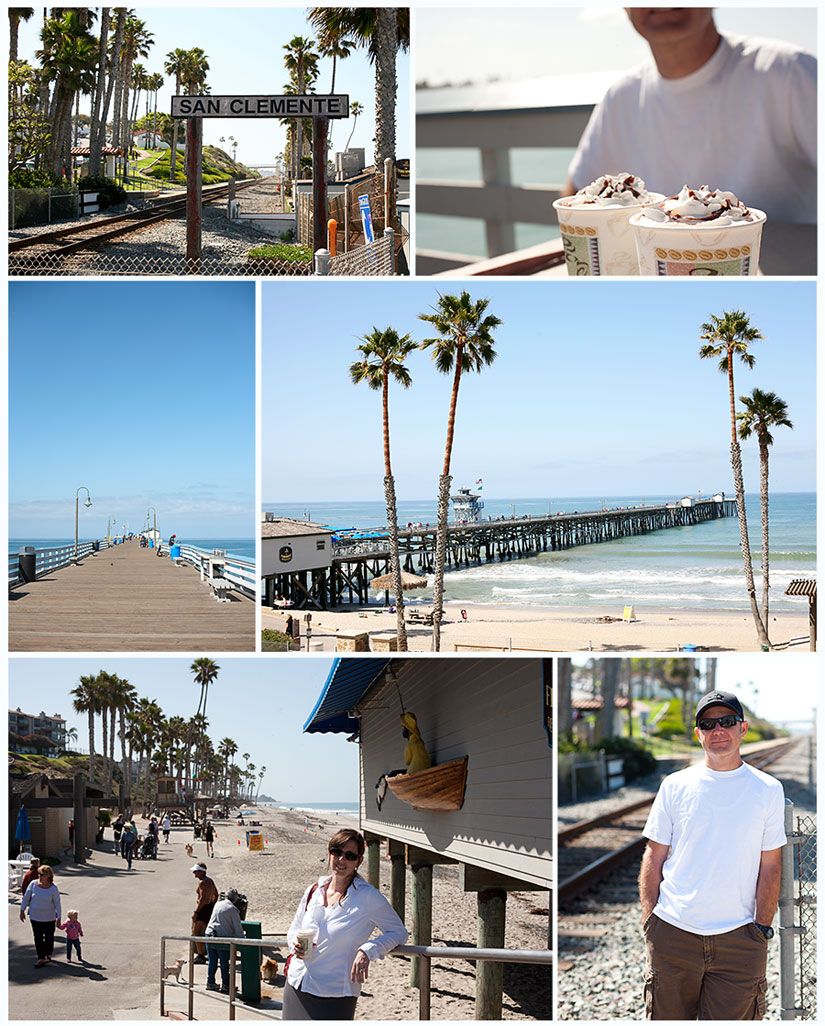 Samantha had been with the school orchestra at Disneyland until the second evening so we drove up and picked her up. We spent yet another day at the beach, It was a bit cooler, plus we were all burned up so we tried to cover up more!!
We cooked all our own meals, including our famous shish-kabobs. They were so perfect, especially considering the cook was so awesome!!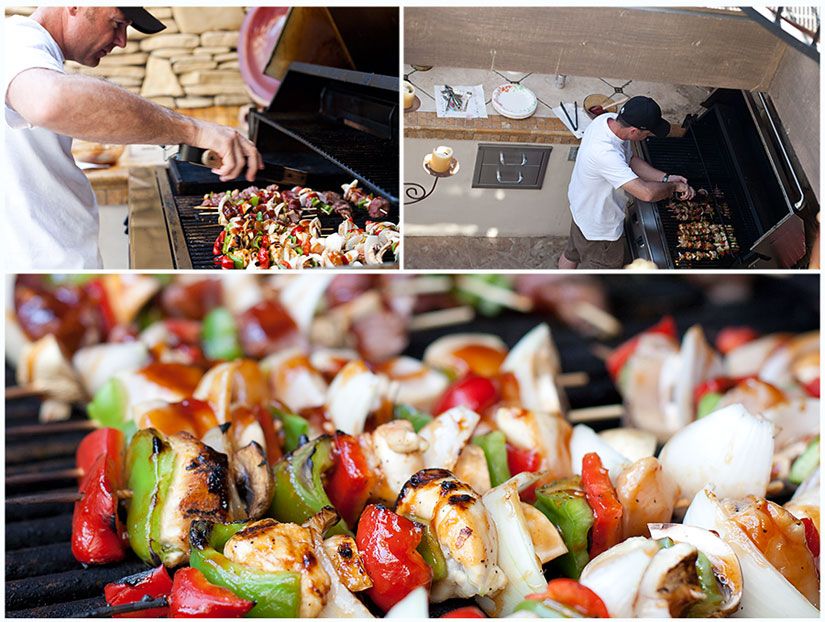 THe rest of our time was just spent hanging around the house...ahhhh, i really want to go back and this is making me sad to remember!
The last night we were there we took the kids down to the pier for a hot chocolate. Check out that motley crew!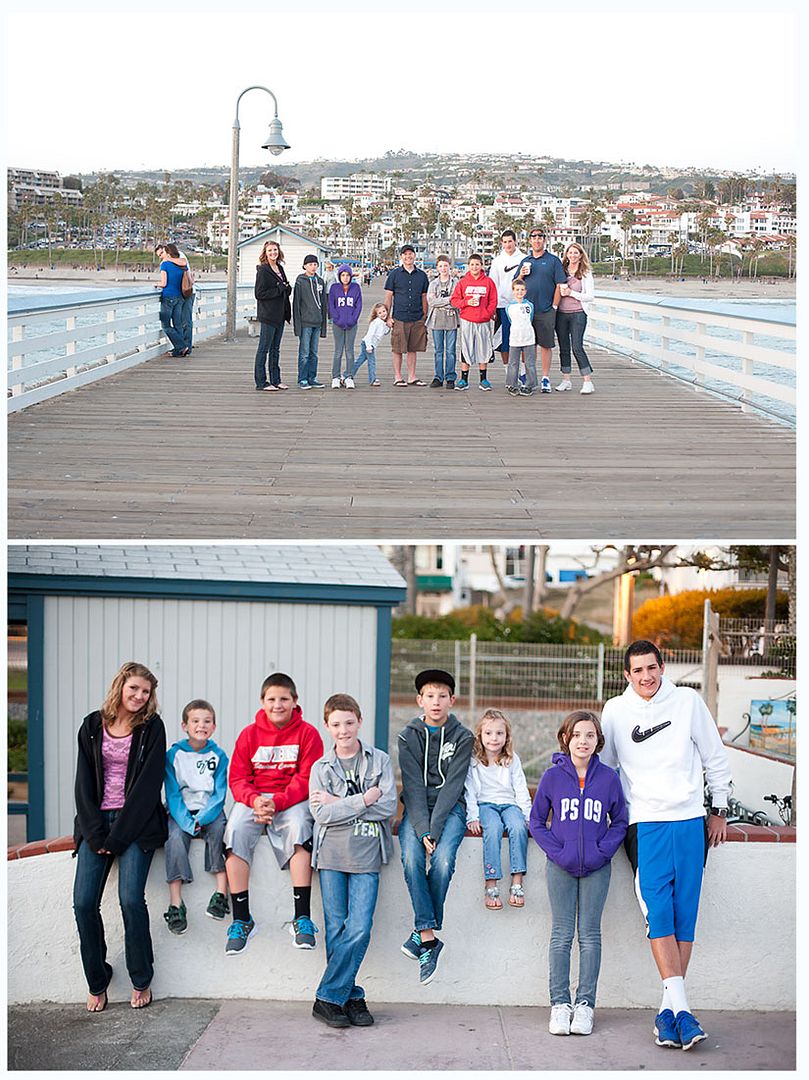 I has some fun playing with the light!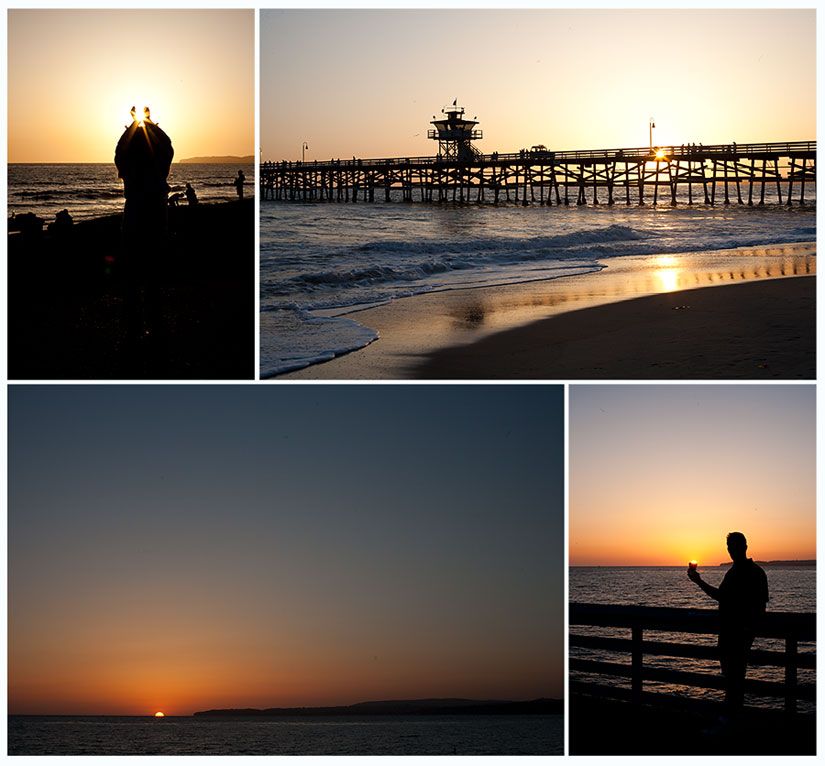 Maybe someday we can go back to that sweet little corner of the beach in quaint San Clemente!