2 Questions...
1. Is Christmas really 2 weeks away?
2. Can I blog about Christmas when I haven't blogged Thanksgiving yet?
Forget it, I'm breakin' all the rules because my house is all decked out and I had so much fun taking pictures of all my fun stuff! I'll get to blogging Thanksgiving, I promise!! I hate that this season just seems to fly by, it really is the best time of the year but it doesn't last long enough. Last week I was surprised by my sweet brother and sister in law with a tree. Knowing that my artificial tree had seen it's last days and that things are a bit tight around here, they decided to bring us a tree to force us into the Christmas spirit. I am so thankful they did, not only did they get our tree they brought in all my bins of holiday decorations. We got the tree set up that night and then the next day I got the rest of the decor set up. I started with my North Pole Village, I just wish I could shrink down and walk around in there!!
A few years, well maybe more like 8, a friend of mine told me about a tradition she has of collecting different Christmas plates each year and they eat on them all season, no two are alike and it is fun each night at dinner to pick out which plate you will eat on. It is definitely one of my favorites traditions, along with picking out one or two to add to the collection!



Everybody loves mistletoe right? Catch your honey there and just see how much fun it can be!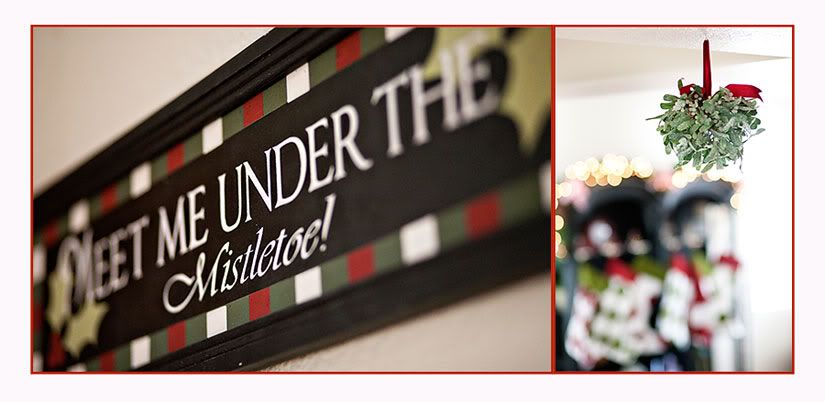 I made these stockings a few years back and still love them to death!! It never ceases to excite me when I pull them out of the bins! This darling bell rings when ever we get a visitor and makes me smile every time! The advent calendar has been a Conk tradition since Terry was a little boy. The kids get to take turns opening a small gift! The trick is finding prizes small enough to fit in the pockets! I never have trouble waking kids up when it is their day to have the advent!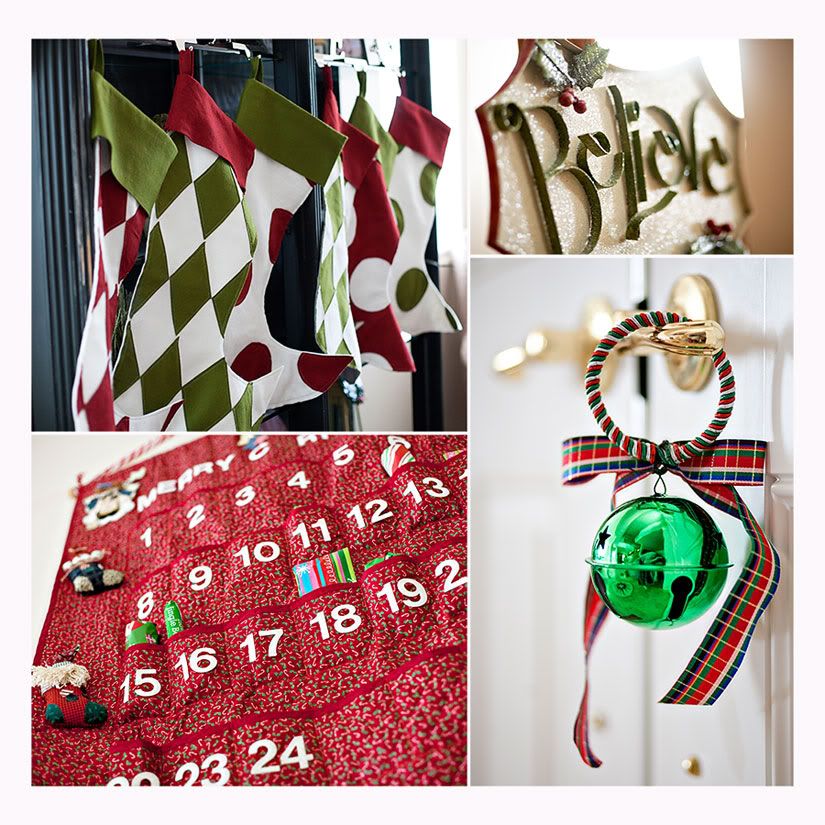 My tree and banisters make the whole house look amazing. The whole house glows and you can see my tree from the street in my front room windows. I always wanted front room windows so you could see a lit tree in the window!!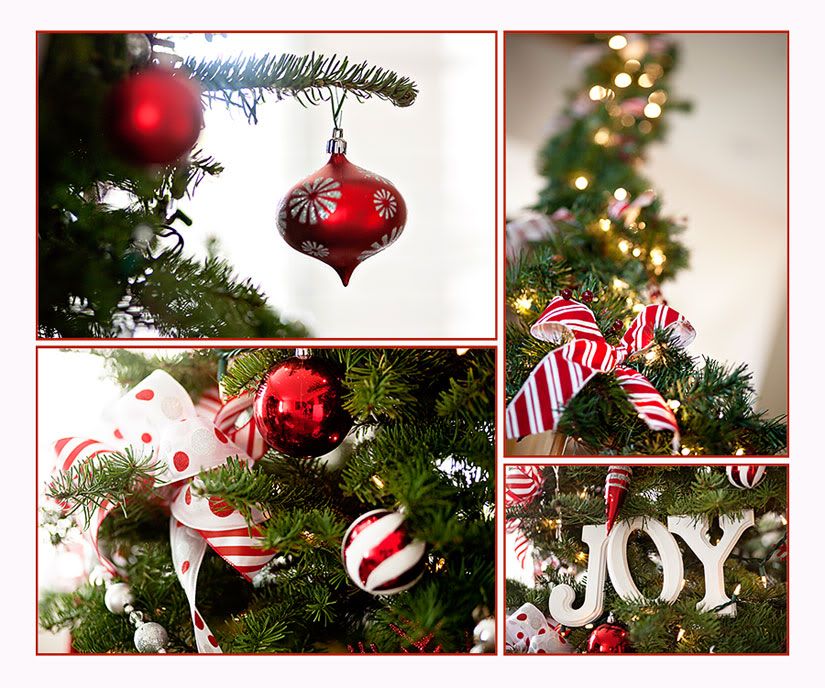 I have had the rest of these decorations for years but I want to document them because when my kids are grown they will look back at thesse pictures and say remember the wooden nativity that we played with and the trees that always sat on the piano! I have memories of decorations from when I was a kid and wish I had photos of them to cement the memories.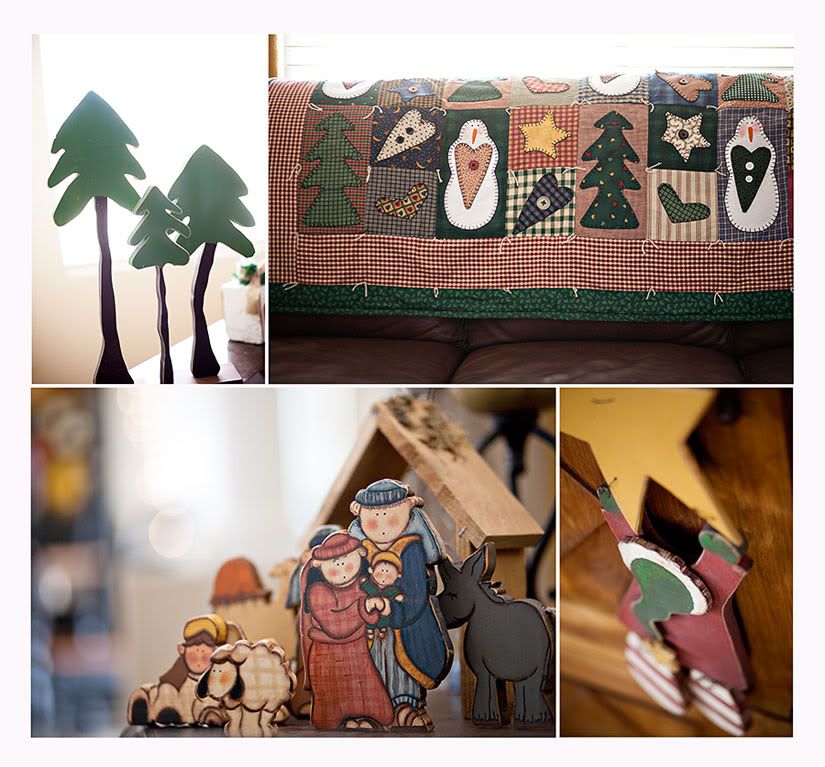 When all was said and done I kicked up my polka dot santa sock clad tootsies and sipped some home made hot chocolate. I plan to do a whole other post on that recipe but I better blog Thanksgiving first!