We celebrated the 5th birthday of our sweet Colby this past Tuesday. Colby has been an utter joy these past 5 years. I feel so blessed to be his mom. I've always said that if I could be guarenteed another baby would be just like him, I'd have 10 more kids!! We started the day with his request for breakfast, pancakes. We went to Wal-mart to get the stuff for the party and came home to make the cake for said party. Colby requested a grilled cheese sandwich for lunch. I snapped the photos of my darling boy to remeber the smile he gives me every day, I hope I never forget it.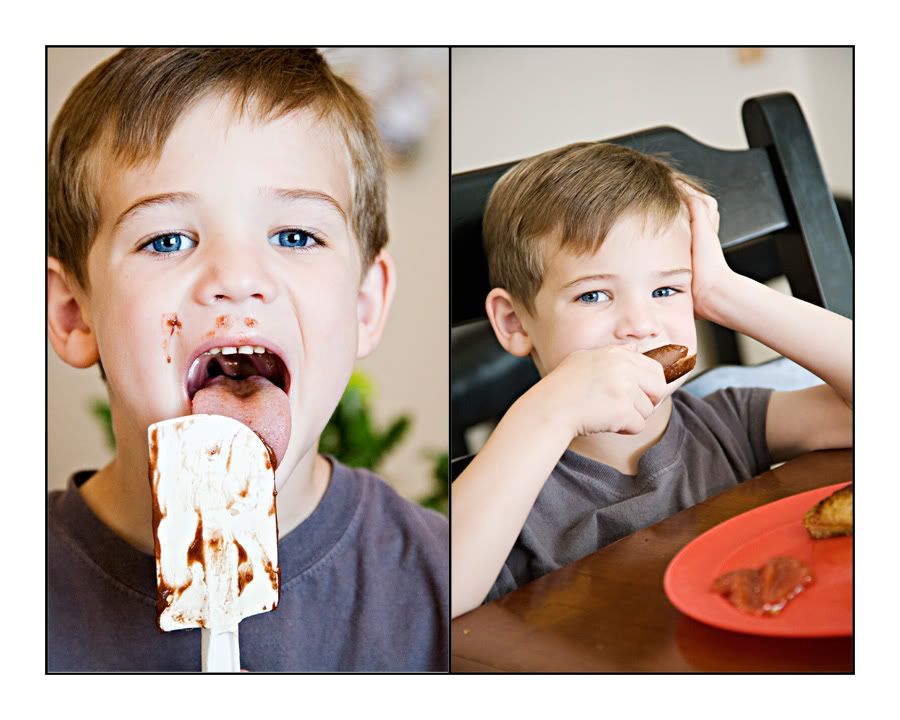 We had a really fun party at Mom and Dads. All the cousins were there with the exception of Brandon and Jamies crew. The kids swam, we ate pizza and yummy cupcakes. Bonnie was the most entertaining, she would get in the ice chest get out a huge pice of ice and suck on it. She also got into Colby's cake and made a huge mess!! Colby's favorite presents were his nerf guns and wii games. We had a lot of fun and send thaks out to all who came.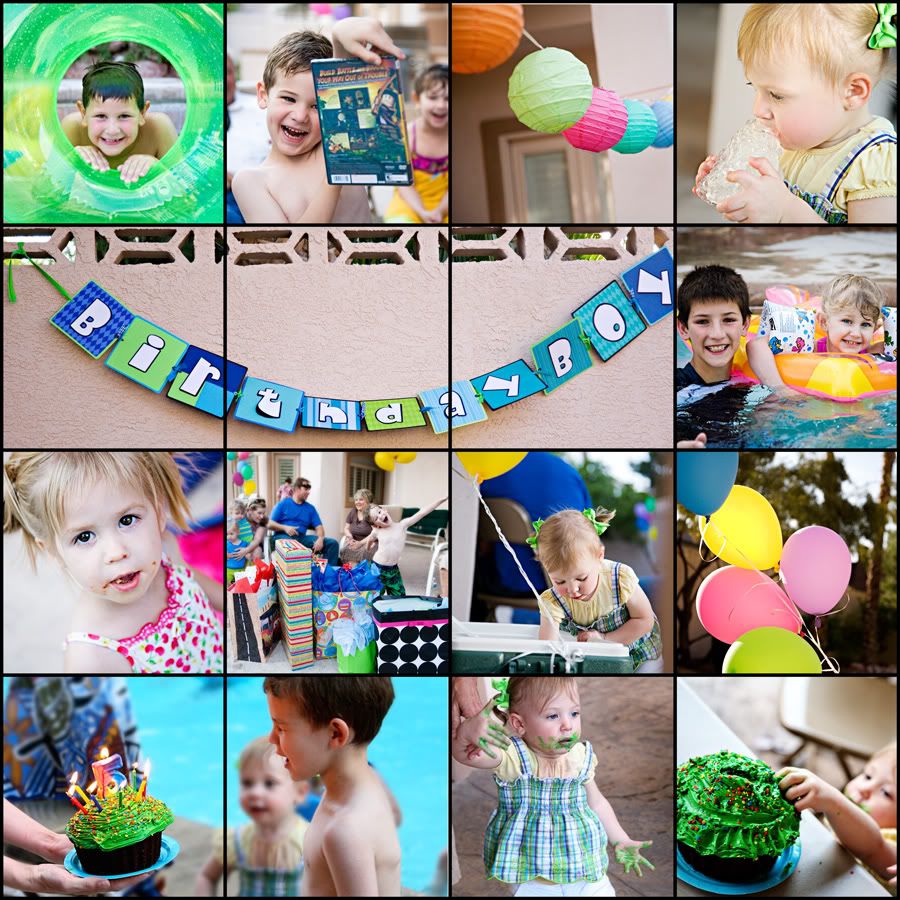 Earlier in the day Colby aske me how he makes a wish, I told him close your eyes and think about what he wants to with for, then open and blow. After we sang to him, he closed his eyes so tight you could just tell he was concentrating REALLY hard on his wish, it was so cute!